We recently reduced the price of Napili Point C-12 from $875,000 to its present listing price of $849,000. This condo is perfect for those who enjoy a pristine, calming, and stunning oceanfront ownership experience. Napili Point C-12 is a leasehold two bedroom, two bathroom, but unlike many oceanfront buildings in Maui, the lease fees are incredibly low at just $9 per month.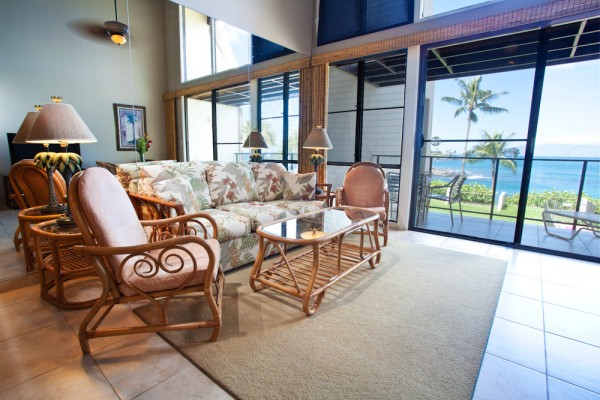 Wow! What an awesome view from the remodeled living area of Napili Point C-12
Here is the original feature blog post on Napili Point C-12, which contains more photos and detailed information about this property: Beautifully Remodeled Napili Point Ocean View Condo For Sale.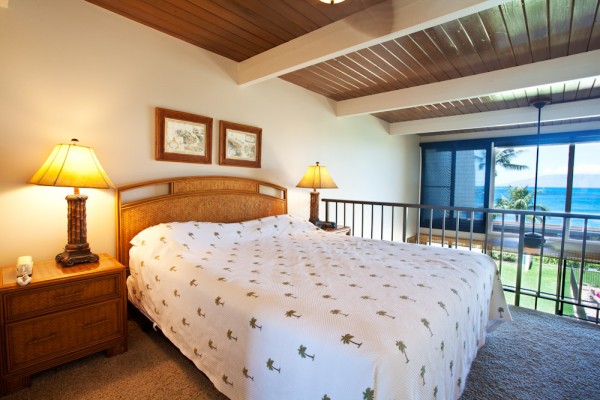 Don't you think the view from the upstairs master bedroom loft area is as equally impressive? I do!
The Pristine & Calm Waters of Honokeana Cove
This is just a short amateur video that I shot out at the point to demonstrate how calm the water is and what a stunning location this really is…
Additional Information
Read more about this property and its unique benefits of Living in Napili Point.
Aloha from the listing broker,
Jeremy Stice R(B) 808.281.2178
Stice@HawaiiLife.com